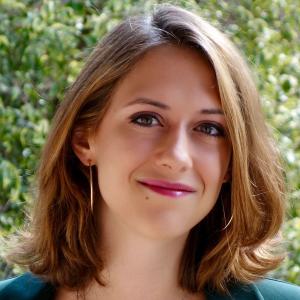 Alice Fill
Doctoral Researcher, International Relations
Alice Fill is a PhD student in International Relations researching digitalisation processes targeting migrant populations. 
She graduated in International Relations and European Studies at the University of Florence with a thesis in Comparative Migration Law on the digitalisation of patrolling systems at the external frontiers of the European Union. She graduate with a degree in Political Science from the Sant'Anna School of Advanced Studies of Pisa within the framework of a double programme with the Scuola Normale Superiore of Florence. During her studies, she collaborated as a research assistant with the DIRPOLIS Institute of the Sant'Anna School and the Chair in Geopolitics of Risk, and specialised in humanitarian studies at Sciences Po Strasbourg and the London School of Economics and Political Science.
 Alice has participated in training and research activities at the Humanitarian Aid Office of Oxfam Italy and the research centre in Multilateralism and Global Governance of the International Affairs Institute (IAI). Further, she currently collaborates with the Italian Association for Juridical Studies on Immigration (ASGI) on issues concerning border externalisation. 
Project: Digital Transformation of the Migration Regime in Africa: Developments and Setbacks in Human Rights and Migration Governance
Publications
Back