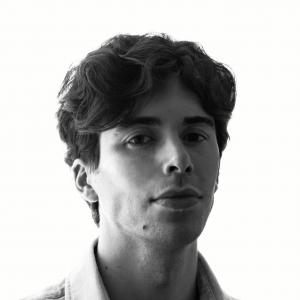 Daniele Cavalli
Doctoral Researcher, Political theory
Daniele Cavalli is doctoral researcher in the PSL Artificial Intelligence for the Sciences programme.
He conducts research focused on the disruptive impacts of AI and data coding processes. He holds a bachelor's degree in philosophy from Alma Mater Studiorum – University of Bologna. Besides, he gets a two-years master's degree in international sciences, with a thesis in behavioral economics and political theory on the relationships between techno-economic complexification and sociopolitical entropy. He was trained at the University of Turin, Sciences Po, and ENS Lyon, also getting a French master's diploma. Furthermore, he studied advanced data science in Milan. He has worked as a teaching assistant for the chair of Economics and Ethics, at the European Parliament in Bruxelles and the European Security and Market Authority in Paris.
His main interests involve the applications of advanced digital technologies and the evolution of techno-economic paradigms, social construction of science and human-machine interactions, cognitive sciences and computational social sciences, algorithmic governance/governmentality, philosophical perspectives in the digital era and applied ethics, systemic risk analysis and security studies.
Publications
Back